Another edition in the highly popular Sunday Hot Post, to try and get you through the last few hours of the weekend in a happy place.
This week I decided to go for hot men that most of you will probably not recognize. A couple are very popular outside Latin America and Spain, but hopefully you'll discover someone new.
I hereby present:
The Top 5 Hottest Latin Gods
1. Reynaldo Giannechini
Soap opera and theater actor from Brazil. He's in my list for Top 5 Best Looking Men Alive. Yow. In fact, he deserves another photo: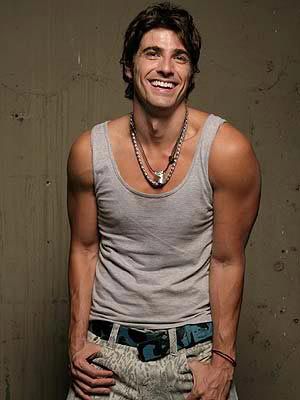 mmm. moving on.
2. javier bardem
Spanish. Incredibly good actor. Unbelievably good looking.
OLE!
3. Juanes
A hugely popular latin pop/rock artist from Colombia. Hot AND has a great voice.
4. Valentino Lanus
Mexican soap opera actor. Not a great photo perhaps, but he's gorgeous.
5. Rodrigo Phavanello
Another Brazilian soap opera star. He played my favorite character in a soap opera I watched recently, and I just completely fell in love with him. He's not even my usual type, but he's just so damn cute. Gets two photos cos I couldn't find one in a decent size.
Ta-daa!
Oh, and just as a bonus extra: during the course of my 'research' I found this great photo showing you just how much Javier Bardem and Jeffrey Dean Morgan resemble one another:
To quote Pam Beasley: "It's like, second drink!"
Hope this helps you fight the Sunday blues. Have a great week!